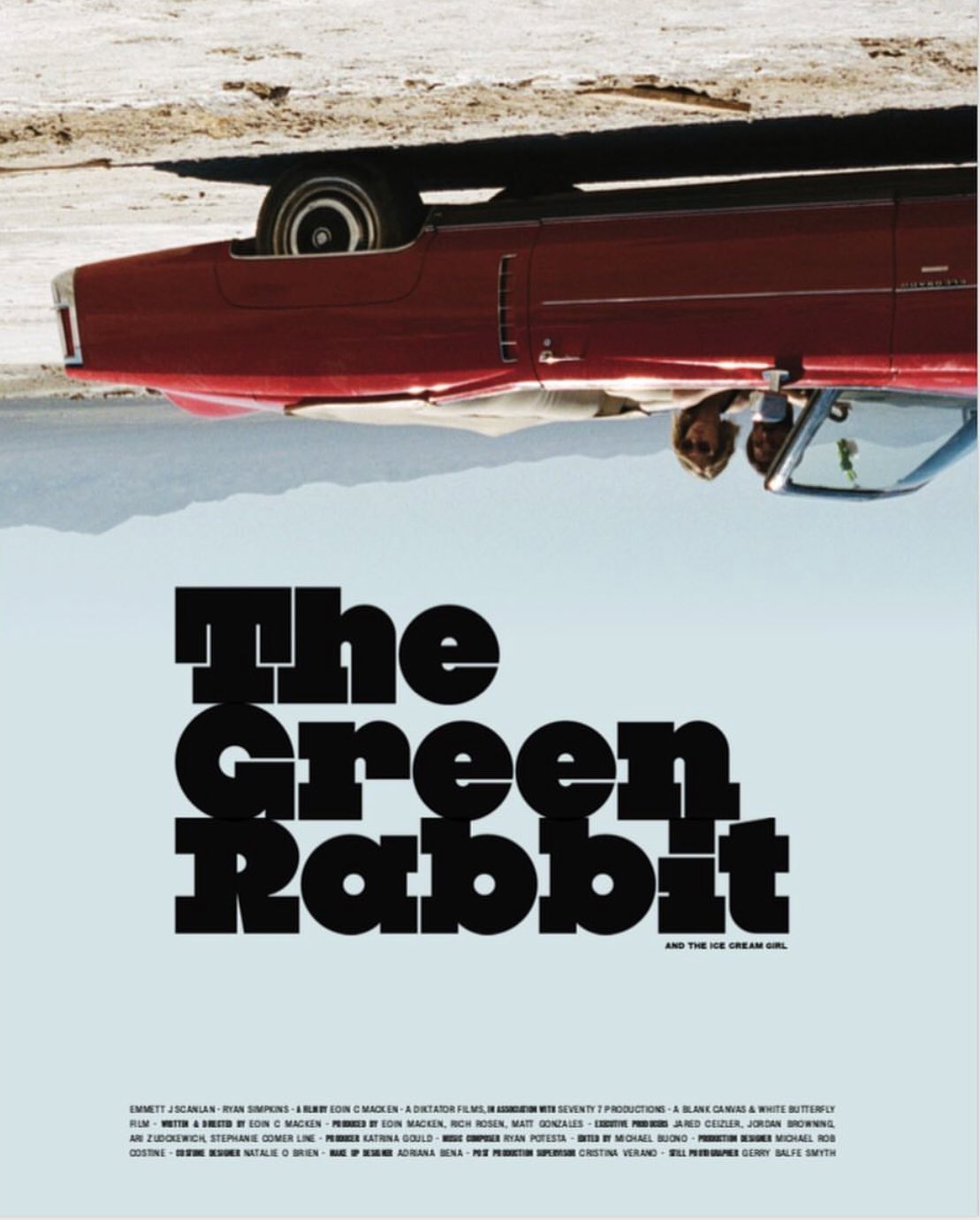 Finally, on Vimeo, we can watch last Eoin's short film, The Green Rabbit and The Ice Cream Girl. Written, produced and directed by Eoin Macken, starring Emmett J Scanlan & Ryan Simpkins. Original score by Ryan Potesta, edited by Micheal Buono & cinematography by Daniel Katz on 35mm.
A man is stumbling through the desert, in only underwear, lost and confused. A car pulls alongside, driven by a beautiful young girl who knows his name. His name is Gerry and it's tattooed on his forehead. Her name is Eilis, from a pendant around her neck. With nowhere else to go, he gets into the car and begins a surreal journey to answer the reasons he's there at all.
Also, thanks to our friend Sam from Brendan Fehr Net, I've added all the screencaps of the short film. If you want to take a look and have some to make some edits or something, just give it a try at the gallery!