So KLZ Events is throwing us more and more pics about the last event they did here in Madrid last July in Madrid, the WizardCon! And, as you guys know, Eoin was attending it as a former guest of BBC Merlin with some of his fellows in the same tv show (Tom Hopper, Rupert Young and Alex Vlahos).
Here you have some old/new pics from the photos they were taking over there, you can see more about him with his fans here! We're trying to get more pics and will upload them to our gallery if we get some of them!
*All photos are (C) their respective author and owner. If you think that some photos should be removed please contact us and we'll remove them.
2014
eoin
photos
public events
WizardCon 2014
Hey guys! First of all you will may wondering what C2E2 is? Well, as in their official site says:
The Chicago Comic & Entertainment Expo – also known as C2E2 – is a convention spanning the latest and greatest from the worlds of comics, movies, television, toys, anime, manga and video games. Bringing the best of popular culture to Downtown Chicago, C2E2's show floor is packed with hundreds of exhibitors, panels and autograph sessions giving fans a chance to interact with their favorite creators and screening rooms featuring sneak peeks at films and television shows months before they hit either the big or small screen!
So, what's the point of this topic? Well, basically to let you all know that Eoin will be attending the convention next April 24th to April 26th as a former guest from 'The Night Shift' and 'Merlin'. Such a good news, right? Don't forget to get your tickets in order to see our man and have such a wonderful experience because you will not regret it, for sure! If you get the chance to go there, don't miss the oportunity of meeting him because he's such an amazing man, but we all know that, right?
Here you have the official topic of the anouncement and here you can buy the tickets for the con.
.@eoincmacken from #TheNightShift and #Merlin is coming to #C2E2! http://t.co/gtaKA1d7pI pic.twitter.com/9zGQcLAnpi

— C2E2 (@c2e2) octubre 22, 2014
Have a wonderful week if you are able to go to the con, guys! And feel free to tweet or message us all of your pics and experience with him over there!
2014
c2e2
eoin
news
public events
Good news folks! It seems that recent interviews Eoin have had with the media bring us the wonderful news about his debut novel 'Kingdom of Scars' being turned into a film, obviously directed by Eoin but this time he will not take a proper role in the film! Just the direction of it!
I'm definitely going to make it into a film, it just depends on when. I can't play the lead character because he's 15
I'll definitely be shooting it in Ireland. This is part of why I wrote the book, I wanted to make it into a film and make it here in Ireland
It feels surreal, it's surreal that people are buying something that I love and enjoying it.
You can read the whole interview here at goss.ie.
Also I've added two new pics (and will be adding more soon) about his book launch yesterday afternoon!
2014
eoin
interview
kingdom of scars
news
photos
projects
public events
Some of you maybe are wondering what's this thing called Macken Magic or Mactober? Well, as you know, our lovely Eoin is going to be in and is doing a lot of things around this month, involving some projects and finally some recognitions about some of them! It proves that he's totally an awesome director, actor, writer and more than everything, such a perfect human being!
So, in order to not miss any of his "shedule" all over this month, here you have a list with some links (thanks gwainesworld again for the tip!) about all his projects and stuff.
Would you miss anything? Don't!
2014
cold
eoin
kingdom of scars
news
projects
public events
sightsavers
THE INSIDE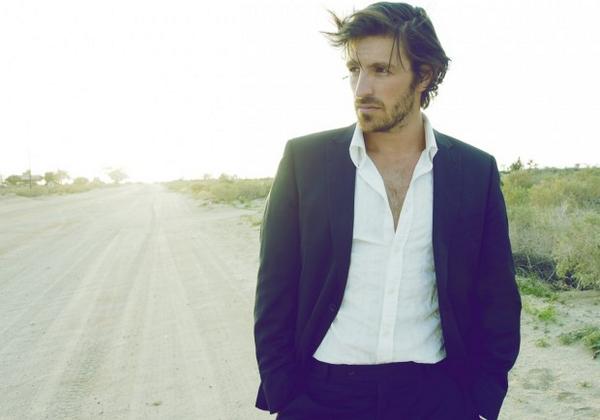 Eoin Macken is set to return to Ireland to launch his first novel.
The Dublin actor, who is currently playing the lead in NBC series The Night Shift, is jetting into Ireland to release his first book.
The former Fair City star, who came to fame after his role in BBC Drama Merlin, will unveil his book at the Stephen's Green Eason store in Dublin on October 2.
Already a hit with critics, Eoin's book follows Sam Leahy, a shy 15-year-old.
He is navigating two social worlds: the uptight bullies at his all-boys private school and the small uncouth gang in his neighborhood.
When it comes to girls Sam is clueless but when he inadvertently meets, Antoinette, the girl of his dreams he learns the real cost of falling in love at the price of friendship.
(source.)
2014
eoin
kingdom of scars
news
public events
We are literally on fire! More and more news, guys! Seems like COLD, one of the films Eoin has directed and also played a main role on it, is going to be screening in America at the Kansas International Film Festival taking place next October 10-16th!
Delighted to announce that COLD will play in the Kansas International Film Festival in October & has been nominated for their jury award…

— Eoin Macken (@eoincmacken) agosto 19, 2014
COLD w/ @Tomhopperhops & @eoincmacken screening in America at the Kansas International Film Festival! Check.It.Out! http://t.co/LkciekUkUH

— COLD the film Fan (@COLDFFFan) agosto 19, 2014
We are so happy for him, aren't we?! Take a look at the film info here!
2014
cold
eoin
leopard
news
projects
public events